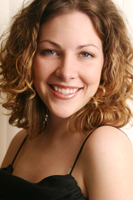 Welcome
Thank you for visiting my website! If you are looking for a wedding singer in Austin, TX, I hope you will have to look no further. I have considered it a privilege to perform in weddings for over 15 years, and I would be honored to be a part of yours.
Please take a moment to listen to the song samples below and look over my song list to get an idea of what you can expect from me. My voice has been described as clear and soothing, evoking feelings of love and warmth, rather than being a distraction or an overpowering presence.
My church upbringing, classical training, southern roots and appreciation for all types of music enables me to sing almost anything. Often I am able to accompany myself on acoustic guitar, but I will happily work with other accompanists or ensembles. I hope you will allow me to add to the joy of your special day.